Best 3 Millet Recipes
Millets are important to include in our diet, and different Millet Recipe is an attempt to do this. They also make the food healthy and tasty. Millets are a great thing for people who care about their health.
Foxtail Millet Recipes: Pongal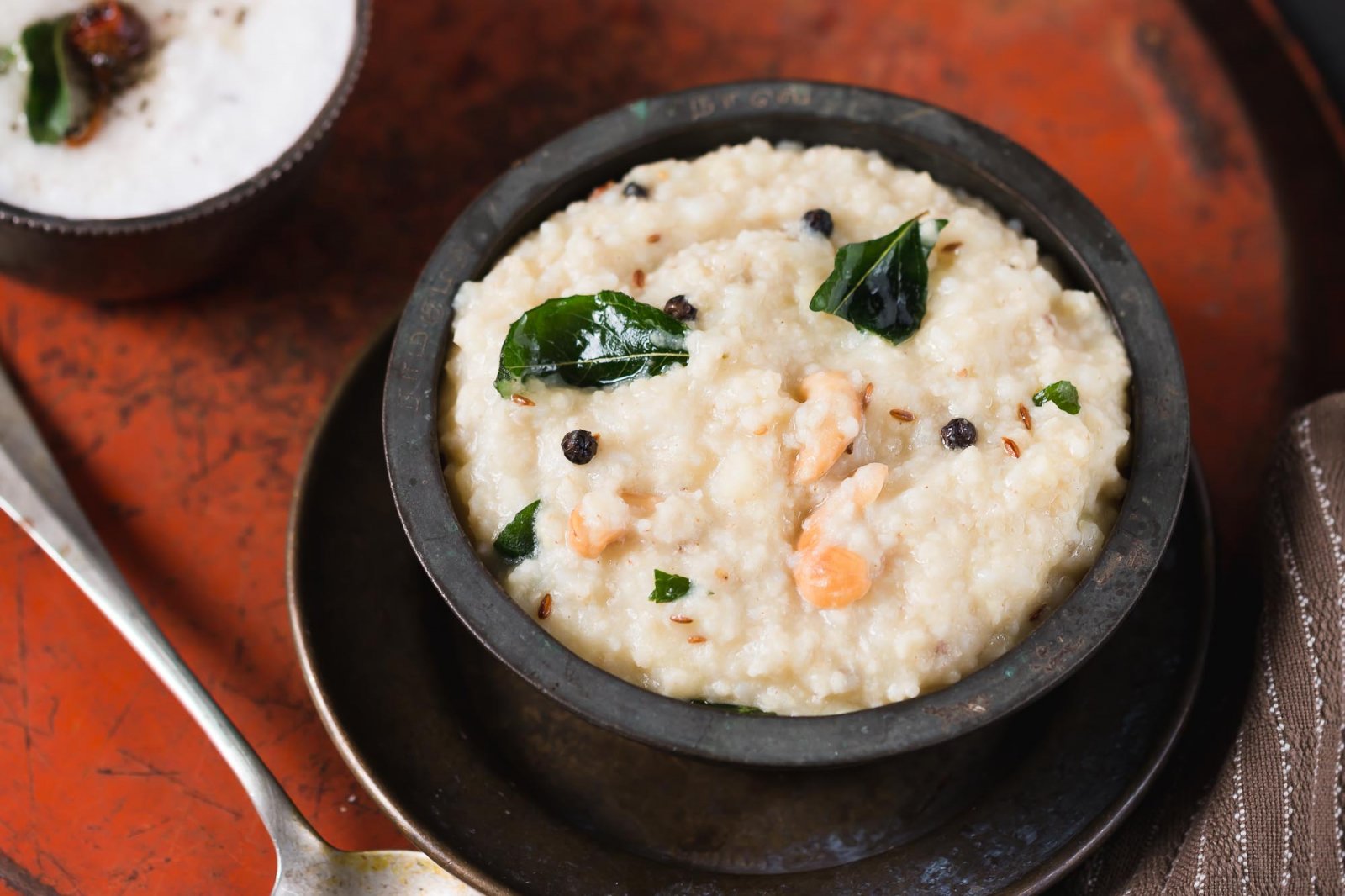 This foxtail millet Pongal recipe is one of those that is good for you and tastes good. It is made by cooking soaked foxtail millet and yellow lentils with cumin, whole peppercorns, ginger pieces, curry leaves, and nuts that have been fried in ghee. Foxtail Millet Pongal Recipe is a famous and warming breakfast dish from the south of India.
Foxtail Millet Recipes INSTRUCTIONS:
Dry roast the foxtail millet and moong dal in a hot pan until fragrant. This enhances the flavor of the Pongal.
Wash the roasted foxtail millet and moong dal together and soak them in water for about 1 hour. This helps in faster cooking.
In a pressure cooker, add the soaked millet, dal, 4 cups of water, and whole green chilies. Pressure cook for 3-4 whistles or until they become soft.
Once the pressure is released, open the cooker and mash the cooked mixture using a ladle.
In a deep bottom pan, heat ghee and roast cashews until they turn golden brown. Remove the cashews and set them aside.
In the same pan, add oil and heat it. Then add cumin seeds, peppercorns, asafoetida, salt, chopped ginger, and curry leaves. Sauté for a minute or two.
Add the cooked foxtail millet and dal mixture to the pan and mix well, ensuring no lumps are formed. Reduce the flame and cook for 5 minutes.
Serve the Foxtail Millet Pongal hot, garnished with roasted cashews. It pairs well with red chili coconut chutney and mixed vegetable sambar. Spicy lemon pickle can also be a tasty accompaniment.
PEARL MILLET RECPIECS: COOKIES
Pearl millet is highly nutritious and offers various health benefits. It is rich in dietary fiber, protein, iron, magnesium, phosphorus, and potassium. It is also gluten-free, making it a suitable grain for individuals with gluten intolerance or celiac disease.
PEARL MILLET RECPIECS INSTRUCTIONS:
In a mixing bowl, combine bajra flour, wheat flour, cardamom powder, sugar, and salt. Mix well to ensure even distribution of ingredients.
Add melted butter to the dry ingredients and mix until crumbly texture is achieved.
Gradually add milk little by little and continue mixing until the mixture comes together to form a tight dough.
Place a sheet of butter paper on the dough and roll it out slightly thin, about 1/4 inch in thickness.
Use a cookie cutter to cut the dough into desired shapes. Collect any remaining dough scraps, form them into a ball, and roll out again to cut more cookies.
Prick each cookie with a toothpick to prevent them from puffing up during baking.
Preheat your oven to 180 degrees Celsius (350 degrees Fahrenheit).
Place the cut-out cookies on a baking tray lined with parchment paper.
Bake in the preheated oven for 8-10 minutes or until the edges of the cookies start to turn golden brown.
Once baked, allow the cookies to cool completely, and then store them in a clean, dry, airtight container.
Ragi Millet Recipe: Laddus
Ragi is known for its numerous health benefits. It is believed to aid in digestion, regulate blood sugar levels, promote bone health, and boost overall immunity.
Ragi Millet Recipe INSTRUCTIONS:
Dry roast the ragi flour in a pan over medium heat until it becomes fragrant, taking care not to burn it. Remove from heat and set aside.
In the same pan, melt ghee over low heat. Add chopped nuts and sauté until golden brown. Remove the nuts from the pan and set aside.
In a mixing bowl, combine the roasted ragi flour, powdered jaggery or sugar, sautéed nuts, and cardamom powder. Mix well to ensure everything is evenly mixed.
Gradually add the melted ghee to the mixture while stirring continuously. The ghee will help bind the laddu mixture together.
Once the mixture is well combined, take a small portion in your hands and press it tightly to form a ball. Repeat this process to make laddus with the remaining mixture.
Allow the ragi laddus to cool and set for a few minutes before storing them in an airtight container.
Best Millet brand links :